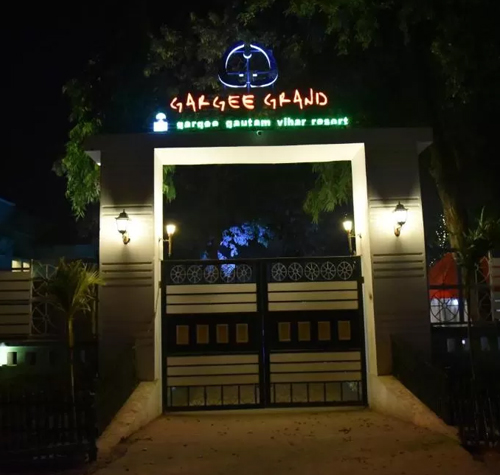 The Gargee Group of Hotels came into being in 2009, when a young Engineer of Patna with a vision, ambition and determination planned to contribute and promote tourism in Bihar. He steered his full attention into the Hospitality Sector keeping his few other ventures intact. That is how the Group's first hotel – The Gargee Grand was inaugurated in May 2011 in the heart of Patna. Within a short span of time The Gargee became eminently successful and made the mark in the hospitality Industry.
Now, the Gargee Group is presenting the most beautiful and luxurious Resort at Rajgir to the travelers. The erstwhile Gautam Vihar of the Bihar Tourism is transformed into Gargee's Gautam Vihar at Rajgir that is unique and iconic.
Hotel Facilities
LCD / Projector.
Room Service (24 Hours Available).
Special Occasion Arrangement.
Dry Cleaning.
Ground Floor Reserved For Special Need Guests.
Hot Water Available 24x7.
Business Center.
Concierge.
Room Service.
Luggage Storage.
Currency Exchange.
Laundry Facilities.
Ironing Service.
Wake Up Service/Alarm Clock.