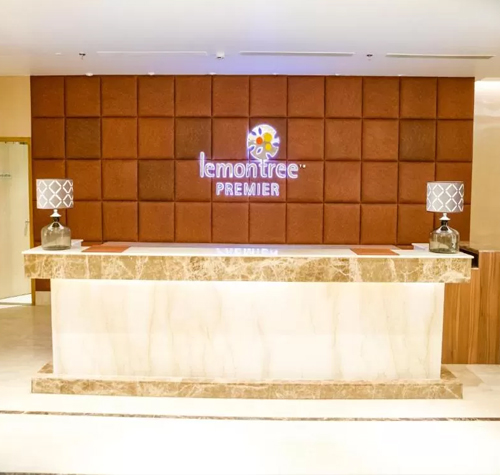 Situated in the heart of the business and entertainment hub of the city, Lemon Tree Premier, Patna is located on Exhibition Road, just 5 minutes' walk from the historic Gandhi Maidan. It is also in close proximity to offices of Reserve Bank of India (600m), Biscomaun Bhawan (1km), Food Corporation of India (1km), NABARD-National Bank For Agriculture & Rural Development (2km), Hindustan Petroleum Corporation Limited (3km), Vidhan Sabha (5km), Patna Secretariat (5km) and Patna High Court (6km).
Facilities
Room Service (24 Hours Available).
Special Occasion Arrangement.
Dry Cleaning.
Infant Bed.
Waiting Area.
Wheelchair Accessible Ramp.
Wheelchair Accessible Elevator.
Room/Rooms Reserved For Special Need Guests.
Ground Floor Reserved For Special Need Guests.
Separate Smoking Area.
Hot Water Available 24x7.
Wheelchair.
Business Center.
Luggage Storage.