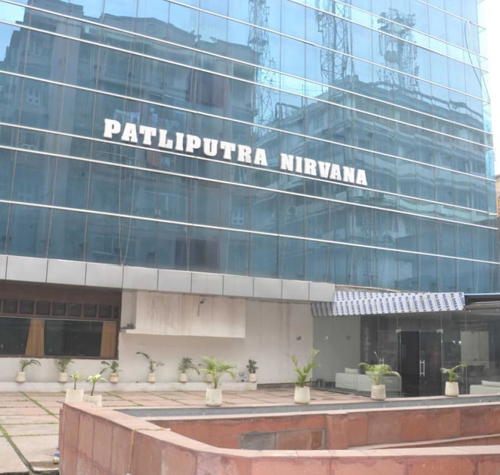 Celebrated as one of the city's best is, Hotel Patliputra Nirvana in Patna. The hotel is strategically located in Frazer Road. Having been established in the year 2014, this hospitality destination has grown to become the ideal place for travelers and those on business to feel at home when in the city. Many have also reviewed the hotel to be among the sought after Hotels in Patna. The hotel functions from 00:00 - 23:59 all through the week. Catering to the convenience of its guests, the hotel makes available various payment methods to ease out the payment process like, Cash, Cheques.
Facilities
ATM/Banking.
Banquet Facilities.
LCD / Projector.
Room Service (24 Hours Available).
Special Occasion Arrangement.
Dry Cleaning.
Waiting Area.
Wheelchair Accessible Ramp.
Wheelchair Accessible Elevator.
Separate Smoking Area.
Hot Water Available 24x7.
Wheelchair.
Luggage Storage.
Wedding Services.